Makita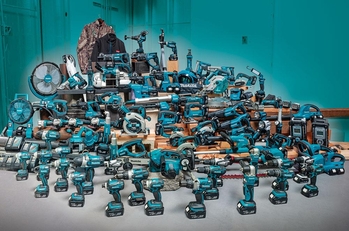 Website:
https://www.makita.ca/
MAKITA TOOLS; Makita created the 18V Lithium-Ion cordless tool category in 2005, and today it is the worlds largest 18V cordless tool line-up.
CORDLESS TOOLS; Makita offers a large number of products in cordless line, Vacuum Cleaners, Screwdrivers, Impact Wrenches, Rotary Hammers, Hammer Drills, Saws, Angle Grinders, Planers, Metal Shears and Slot Milling.
POWER TOOLS; In the field of power tools Makita offers the classic tools, such as Drilling and Stemming Hammers, Drills, Planers, Saws, Cutting and Angle Grinders. They also have a line of Gardening Equipment (Electric Lawnmowers, High-Pressure Cleaners & Blowers) along with Measuring Tools (Rangefinders and Rotating Lasers)
PETROL EQUIPMENT; Makita provides Cutters, Power Generators, Chainsaws and Blowers.