Ridgid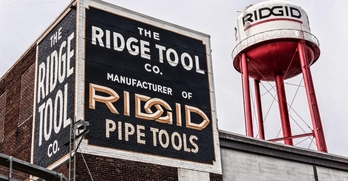 Website:
https://www.ridgid.com/ca/en
RIDGID TOOLS
Why do so many professionals choose RIDGID tools?
The answer is simple ..... Trust. Millions of RIDGID tools go to work every day in plants, on construction sites and in countless other hard enviroments.
RIDGID manufactures and supplies;
Diagnostics, Inspection & Locating Equipment.
Pressing Tools.
Drain Cleaning.
Threading & Pipe Fabrication.
Wrenches & Tubing Tools.
Utility & Electricians Tools.
Wet / Dry Vacuums.
Power Tools.
Catalogue;